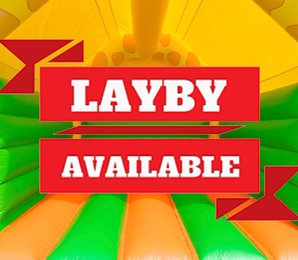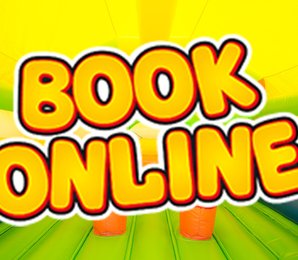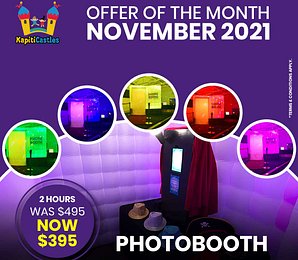 Confirm your booking today with our easy online booking option. Whenever and wherever you want, 24 Hour a Day, 7 Days a Week, 365 Days a year!
KAPITI CASTLES, COVID-19 AND OUR RESPONSE
Updated 7th September 2021
Alert Level 2 is in place for the regions that we deliver to, however it looks a little different for us compared to last time. As always, Kapiti Castles are bouncing back to bring FUN to the safety of your home or event, and our entire hire range is avaliable for your event, but our main priority is keeping our customers, employees and local community safe.
Our equipment hygiene procedures haven't changes since before COVID-19 was around, as we have always followed strict cleaning procedures using only the very best products. This isn't new for us, we do this every day of the year with or without COVID-19.
If you have any questions or concerns about hiring from us during Alert Level 2, then our Bookings and Events team are avaliable to assist with all of your event needs.
Booking & Payments
Here at Kapiti Castles, we have always operated in a contactless way for a majority of our customers – So you wont notice any changes here. You can still book online 24/7 or by calling our Bookings and Events team.
In the event that we change to a new Alert Level that means you can no longer hold your event, you may be eligible for a refund, a free date change or a complete cancellation. You can find out more by reading our Terms and Conditions.
You can pay for your booking in a variety of ways, and we do not charge additional fees for online or in-person contactless payment. You can find our more about the payment methods ava,liable to you by visiting our Payment Options page.
Equipment Deliveries, Collections and Returns
To keep contact to a minimum we are promoting our offering of non-contact self-service options on a range of our hire options. Please do not come to collect equipment without booking first but of course If you would prefer us to deliver, set up and pack down the equipment, then, of course, we can complete that for you.

Although we are in no way promoting social gatherings or parties, we can operate at public events complying with Alert Level 2 Guidelines at both private events or public events. Our staff providing a service to your event are not included within this limit.

You must inform us if upon booking if anyone in your household shows symptoms of Coronavirus or have had symptoms in the past 14 days.

If any member of the household starts to develop the Coronavirus symptoms during the hire period then the use of the inflatable must cease, and we must be informed of this immediately.

Hire Agreements, Health and Safety and our Terms and Conditions are now included in our online booking form so you may not need to sign for this on collection as you usually would.
Cleaning Procedures
We have always operated our business with extensive cleaning procedures, including disinfecting every piece of equipment after every hire with commercial equipment and ensuring that it is safe and meets our high standard. But during alert Level 2, we have made our rules around this more strict, including using additional products and different methods.
Vaccinations & Health and Safety
Due to the nature of our business, we are often in places that require additional health and safety measures such as the case for the Covid-19 & Vaccination Certificates. If, for your upcoming booking, you require vaccinated employees to deliver, set up, pack down or supervise the equipment to comply with your own health and safety policy, you can request for vaccinated employees and their vaccination certificates by completing this form. There may be an additional adminstration charge for this.

Our delivery vehicles are equiped with PPE to ensure the safety of both our employees and out customers. However, our work is manual and labour intensive, this means that our emnployees may remove their face coverings when setting up the equipment due to the physical nature of our work.
Book Now & Pay Later, with our easy LayBy option. Confirm your booking today, spread the payments over the weeks ahead. No minimum payments.
Octobers Offer of the Month is our Photo Booth - Save up to $100 when you book online during the Month of November, for any date in 2021.